Free Daily Vehicle Inspection Checklist
Here is a free checklist that can be used for the daily inspection of a vehicle. This checklist includes a total of 16 inspection points.
Enter your email to get the checklist as a printable PDF!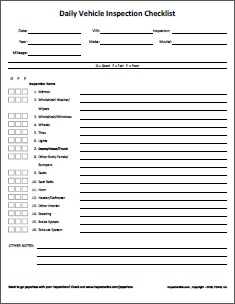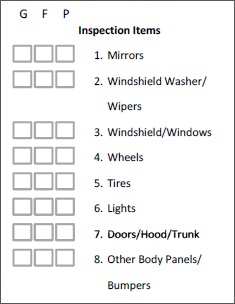 Have questions? Looking for a different form?
Do you have any other free vehicle inspection forms?
Yes! We've created other inspection forms that you can use for free. Check out our complete list of free forms here.
What if I want to go paperless?
We have a great app for vehicle inspections that you can use on a phone or tablet to go paperless. You can sign up for a free 7 day trial here.
Disclaimer: The checklist is provided "as is" with no guarantee of completeness, accuracy, suitability or warranties of any kind. It is free for you to use at your own risk.